About Us
Maple Institute for Science and Technology was established as a Multiversity consortium, motivated by a group of Academic and career consultants and Institutions. Maple Institute for Science and Technology was set up with the aim of providing under one roof, various select programs of innovative institutions. MIST Multiversity consortium enjoys partnerships with universities, educational institutions and professional bodies all over the world.
At MIST we believe education should be available to all who can afford and to all who have the interest and to all who fulfill the basic criteria, which should be just, fair and UN-discriminatory.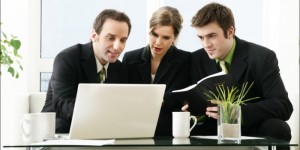 Government must rather aid individuals who deserve and not the University.  Each University must be a profit canter and compete within each other in quality standards and Technology adoption. Otherwise Indian Universities will never reach the top 500 league in world rankings.
Discrimination under any pretext is unjust.  The traditional education system has failed in providing an affordable education plentifully. Governmental agencies are perhaps deliberately creating shortages with a view to perpetuate reservations of various kinds based on religion, caste, creed and sex the only way to perpetuate corruption. If Higher Education sector is opened up, to Indian and foreign players, there will be plenty of it and no scope for corruption.